A single roof to boost your financial status
We craft strategies to grow your wealth. With over 100 years of average combined experience, we provide comprehensive financial planning and tax advisory services, we help individuals and businesses succeed! We cover all accounting & taxation needs a business, big or small, might have.
Excellent services driven by mutual benefits!
Accounting & Taxation
Johnson & Associates provides tailored accounting support services to fit your business needs and match your reporting requirements.
Wealth Management
Johnson & Associates has a dedicated wealth management team who can guide and plan with you all steps of the way to reach your financial goals.
Tax Advisory Services
Johnson & Associates provides specialist taxation solutions and effective business strategies that build & protect your wealth.
Technology & Compliance Are Core
While technology is a key function of our operations and advice, compliance with Law is our primary focus.
Trusted by thousands of customers, backed by hundred years of combined experience!
Johnson & Associates have earned client trust resulting in the majority of our new business clients thought strongest medium of advertising, being word of mouth. We believe in providing personal attention and our aim is to achieve the best possible outcomes for the clients.
What Clients Say About Us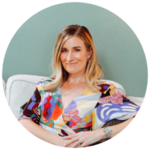 Genuine, Helpful, Expert, Supportive
Johnson & Associates are genuine, thorough, helpful, and totally focused on achieving the best possible outcome for me and my business. John & his team have guided me and supported me with expert advice to make decisions and grow in my business and personal finances.
John is very thorough and a pleasure to deal with.
He is always a phone call away and has your best interests at heart.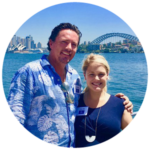 Thank you John & the Team! John and the team at Johnson & Associates are an integral part of our business, and have been for over 8 years now. Even after an interstate relocation for us, John and the team are committed to ensuring our business is thriving financially in great times and able to survive in the tougher ones. Packaged up with compassion, kindness and genuine care, we couldn't ask for a more well rounded accountancy team. Thank you as always.
Melissa and David
Sydney Event Cruises
Excellence of services, highly recommended! John has been my accountant for the last 4 years. He has been instrumental in my and my wife's financial wellbeing; his team is also superb, supportive, and efficient. John is literally a sharpshooter in the sometimes-hostile landscape of the tax system. With agility and veracity, he negotiates the narrows of the tax codes with the mentality and endurance of a master chess player. I can with the most ardent confidence, recommend John for all of the tax advice you think you need but most importantly for the advice you didn't know you needed. Fiscal relationships are vitally sustained by trust and confidence, and I find that with John, I have both in spades. And if I don't say it enough, "Thanks John, for all you do!"